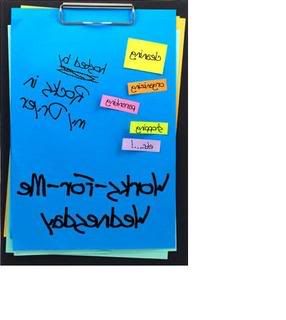 Well, today is BACKWARD Works for Me Wednesday so I get to ASK a question of all you bright and wonderful people!!

I'm looking for some ideas for Bible Studies for Women- either individual or for a group. I'd love any ideas. I'm looking for some for myself and possibly some that I can lead a group over the Internet- sort of a Cyber Space Bible Study. Any ideas? What are some that you've done that have really blessed you?

Also, I am really feeling the Lord leading me to become involved in the Women's Program Committee at our church and I'm really feeling lead to start a Reading Group. I'd love to hear some ideas of some good books that you'd recommend! They don't necessarily have to be Christian based but they do need to be appropriate for a Christian group to read and discuss.

I appreciate any input!!!

Check out more Works for Me Wednesday questions over at Rocks in My Dryer!