BLACK BEAN BROWNIES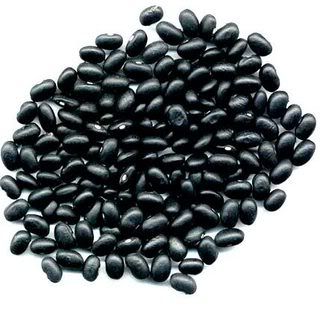 Yes, you are reading the title correctly! My 5 ingredients or less recipe is Black Bean Brownies!
Now before you go ahead and click out of this post let me tell you that these are some of the fudgiest, moistest brownies that I have ever made!

Honest- just give them a try- I bet you''ll like them and they are super simple to make!
1 box of Betty Crocker Low Fat Brownie Mix
1 can of Black Beans (I use the fat free kind)
Place beans in blender (juice and all) and add maybe 1/4 of a can of water
blend until liquefied - add to brownie mix
Bake according to instructions on box - That's it! Do not add anything else!
Voila- yummy brownies!
My kiddos love these and one of them is extremely picky about what he eats.
I just haven't told him what's in the brownies!!!

Want more 5 ingredient or less recipes?

Oh wait- here's another great one!
DIET MT. DEW CAKE

1 box of cake mix (I use yellow)
10 - 12 oz. of Diet Mt. Dew
1 pkg Sugar Free/Fat Free Jello (I use Lemon)
1 c. boiling water
1 c. cold water
Mix the cake mix and soda together
Place in a greased 9 x13 dish
Bake at 350 for about 30 min.
let cake cool while you mix jello
mix jello pkg with 1 cup boiling water
Stir until dissolved
add cold water
allow to cool for a few minutes
Poke holes in cake with a meat fork or the handle of a wooden spoon
slowly pour jello mix over cake so it soaks into holes.
Place in refrigerator to cool.
Delish!!!