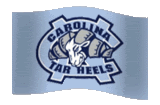 We are big Tarheel fans here and are so thrilled that they are once again playing in the College World Series. We actually have a tie to the team. Four summers ago we hosted out first player through the Southern Collegiate Baseball League. It's a wooden bat summer baseball league for college players. We were so excited to learn that we would be hosting a Carolina Tarheel baseball player! Mike Facchinei (or Fetch) as we like to call him became our "adopted" kid that summer. Since then we've been to several ballgames in Chapel Hill.

We keep up with the Diamond Heels through their website- Tarheel Blue and recently we read this great story about pitcher Rob Wooten.

Thought I'd share it with you!


Go Heels!!!!! Beat those LSU Tigers!!