I have been working on this for a while so it really is a TACKLE!
This is my
Home Management Binder
. Very similar to FlyLady's Control Journal but I wanted a more positive sounding name. I've just started really using the binder but I'm hoping that it will really help me to become more organized and make better use of my time. I'm doing three Bible Studies right now and trying to find some type of work to do from home so becoming organized is a BIG priority right now.
Here are some pictures (sorry they aren't the best quality) and a description:
Home Management Binder
- cover page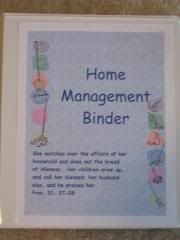 Encouragement and Inspiration
: here I have Bible verses and quotes to help me through those tough days- how what am I saying- to help me through everyday!!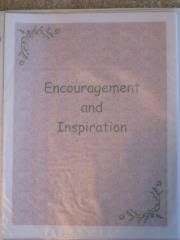 Routines
- this section has my personal morning/afternoon/evening routines and then my daily routines for what needs to be done in the house.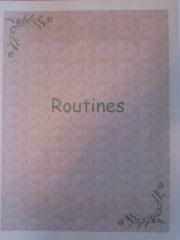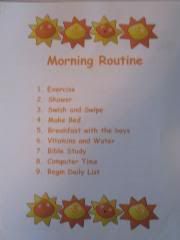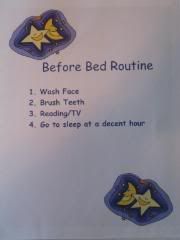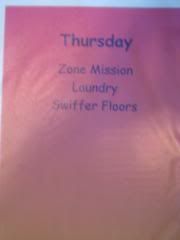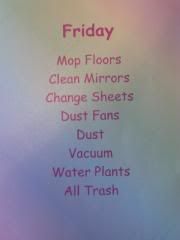 Zones
- this is where I get down to the nitty gritty! Here I have listed the detailed cleaning for each room in the house. (the pictures ended up out of order- sorry)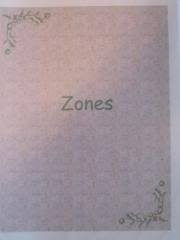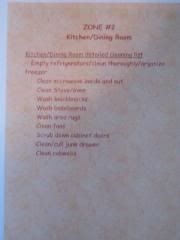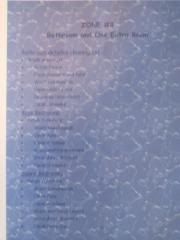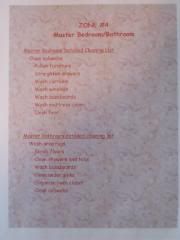 Menus
- you'll notice this is blank! Didn't fill it out yet!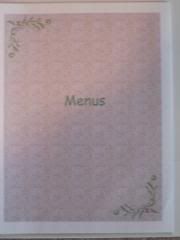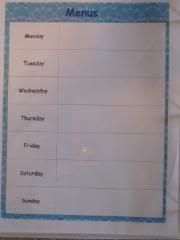 Important Information
- I didn't take pictures of these pages because they have a lot of personal information on them. But the pages include- emergency numbers, doctors phone numbers, insurance information (health, auto, home), utility company phone numbers and account numbers, and a Babysitter Information page that includes directions to our house (in case they ever have to give directions over the phone), our emergency contacts, and neighbors phone numbers.
That's pretty much it. But boy I can already tell that it's going to be a life saver!
Want to see what others are tackling? Head on over to
5 Minutes for Moms
!