My goodness- it seems like it's been forever since I wrote a post that's just about "stuff". You know, what all I've been doing, what the family is up to, etc. I know you are dying to hear all about it. Come on, don't lie- I know you hundredsfew people that read this blog have been wondering!

So- here it is in the Reader's Digest Version-

April 2- Mark and I left at 10:00 p.m. and headed to Washington, DC with around 50 other 5th graders and about 40 or so chaperones. It was a LONG bus ride. We stopped somewhere in Virginia around 4:00 a.m. to change clothes and brush our teeth- that was interesting. Then we had breakfast in DC at The Hard Rock Café and started touring. We didn't even get to our hotel until around 9:00 Thursday night.

The trip was great though. We were there through Saturday afternoon around 3:00. Got home around 1:15 a.m. Sunday morning. We were exhausted! Here are a few pictures of what we saw.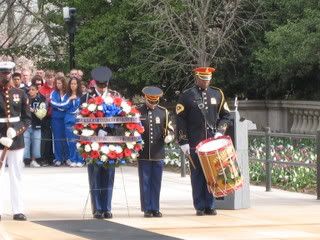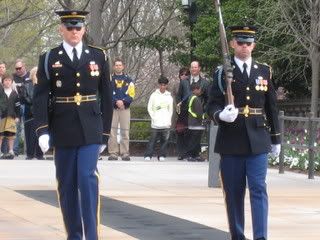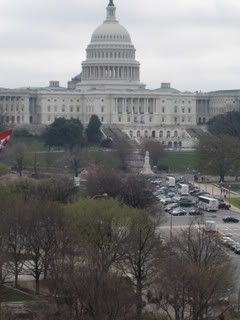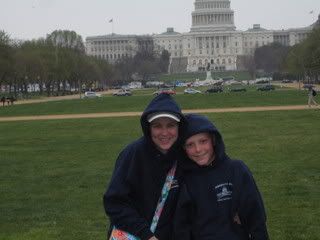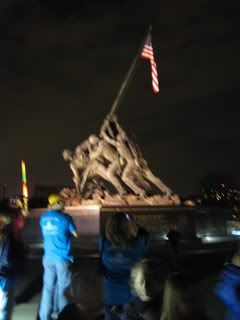 Then on Tuesday the family headed to Myrtle Beach where I promptly FRIED myself in the sun on Thursday morning. Why oh why would I lay out in the sun with NO sunscreen- even if it was over cast. My snake like appearance now shows the damage done!

Mark had a baseball tournament the weekend following the beach trip- they came in 3rd. That Saturday they were supposed to play at 11:15- they didn't even start until almost 3:00. Rain delays are so much fun! Mark typically practices 2 to 3 times a week and has a tournament every other weekend.

Luke is busy playing with baseball as well. They usually have two games a week and practice at least once- most of the time twice a week.

Between the two of them we are on the road constantly- but we do enjoy it!

So that's pretty much what we've been up to. I know you feel so enlightened now!!

Thanks for stopping by. Hope I didn't scare anyone off with such a boring post. I don't do this type of post every often but felt like I'd been out of touch for such a long time!

Y'all come back now- ya hear!!