It's that time again!! Whooo Hoooo!!




So, anyone else watch The Biggest Loser and get motivated by the transformations? I was so glad to see Ali win!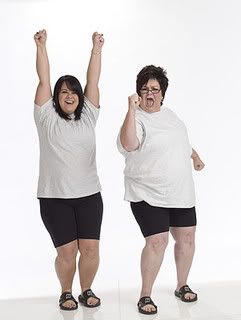 But just WOW on all of the changes.

Jillian and Bob are such great trainers. I have all of TBL workout DVDs and many of Jillian's DVDs. I now own two copies of her latest- 30 Day Shred and want to share one with one of you.


So, if you are interested in an awesome workout from one a great trainer leave a comment. I'll choose the winner through random number generator on Sunday, April 27th @ 8:00 p.m.!

Check out my other giveaway as well- a handmade purse organizer insert. I have one and it is such a space saver (and sanity saver!!!)