Live, Love Laugh!

Isn't that a great motto to have for our lives today?!? I know it isn't always easy, but it's a great motto to try to emulate.

So, here's my giveaway- I have three nesting frames- I've place the words Live Love Laugh in the frames- just 'cause I like the thought. Of course you can put whatever you want in them!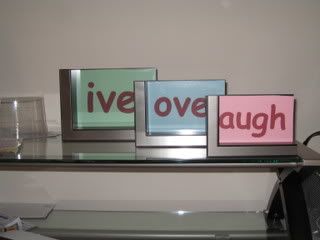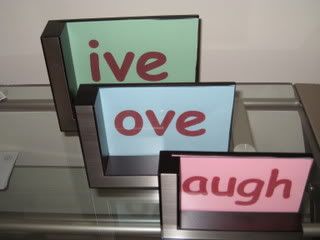 Leave a comment and you'll be entered in the drawing to win all three of the frames! I will use the random number generator to pick a winner this weekend and will announce the winner on Monday, Feb. 4th! Contest ends at 11:00 p.m. EST on Sunday Feb. 3rd. Oh, and sorry but the prize can only be sent to a US address!
Go on over to
Sharon's giveaway site
to see tons, and yes I mean TONS of other giveaways! It's so much fun!!